What Are The Child Support Laws In Maryland?
May 24, 2021 - By: Stuart H. Grozbean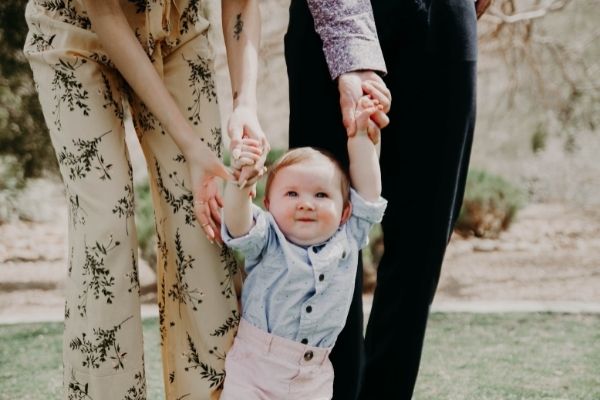 Each and every child in Maryland has the privilege to get support from the two guardians, regardless of whether the guardians are divorced, legitimately isolated, or never wedded in any case. Child support for the most part appears as cash paid by the parent without the authority of their minor children (noncustodial parent) to the parent with guardianship (custodial parent) to accommodate their consideration and prosperity.
Maryland has genuinely exacting rules and laws while ascertaining the suitable measure of Child support. Guardians are allowed to make their own Child support understanding, as long as it doesn't wander excessively far from the state rules and laws, or they can demand a court order.
The Following Table Highlights The Main Provisions Of Child Support Laws In Maryland.
| Code Section | Family Law Articles §12–101 et seq. |
| --- | --- |
| Who is Responsible? | Both parents. |
| How is Support Calculated? | The formula in Maryland Family Law Article §12–204 |
| Factors | Obligations are based upon the combined adjusted actual income of both parents. Even if a parent is unemployed, child support may be calculated based on a determination of potential income. |
| What is Included in a Support Order? | Child care expenses, health insurance coverage, medical expenses, educational expenses, and travel expenses. |
| What is Included in a Support Order? | Child care expenses, health insurance coverage, medical expenses, educational expenses, and travel expenses. |
| How Long Must a Parent Pay Child Support? | Until the child turns 18 or graduates high school, whichever is later, but no later than age 19. May be earlier than 18 if the child becomes emancipated. |
| Local Child Support Offices | Maryland Child Support Services |
| Maryland Child Support Formula | Maryland Child Support Calculator |
The Most Effective Method To File For Child Support In Maryland
The Child Support Enforcement Administration handles Child support services in Maryland. Any overseer, including guardians, aunties, uncles, grandparents, or court-appointed guardians, is qualified for this service.
To get Child support benefits, the caretaker or guardian should finish the Application For Support Enforcement Services and document it with your neighborhood child support office.
How Child Support In Maryland Is Calculated
Maryland works on what's known as an "income shares model" for its child support rules. This model considers the income for the two guardians, the quantity of shared minor child, the youngsters' health care coverage costs, any child support being paid for different kids, any provision being paid or gotten, and the child's exceptional clinical costs.
The model is planned with the goal that the child gets a similar extent of parental income as the individual in question would if the guardians actually lived respectively. There are few websites that give a child support calculator cruncher that can assess a lot of help or what a parent may get in child support.
To know more give us a call today or email us.