What Is The Right Way To Divorce?
August 17, 2020 - By: Stuart H. Grozbean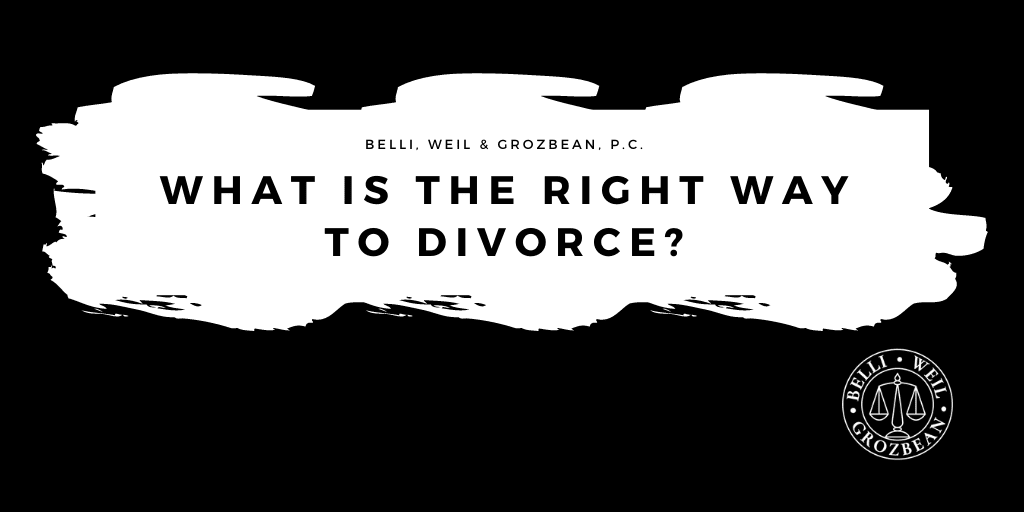 A divorce can be appropriately defined as a legal proceeding that dissolves or ends the contract of marriage that exists between two people. Getting a divorce case started in Rockville, Maryland, or anywhere else in the world can often prove to be tricky and challenging, especially for the ones who come with no legal experience or background.
Through this blog, we have tried to walk you through the right way to divorce in Rockville, Maryland. Well, first of all, if you have specific questions related to your case and think your divorce case has some complications attached to it, we suggest you seek help from an experienced family law attorney.
In Rockville, Maryland, one can choose from one of the two types of divorces, namely "absolute divorce" and "limited divorce." Each of the two types of divorces addresses the same issues which include division of the assets and debts, alimony, and custody as well as the support of children.
What Is Limited Divorce In Rockville, Maryland?
This is a type of divorce in which certain important issues are settled, however your marriage is not ended in a limited divorce. If you and your spouse think you need the court to settle some of your issues like finances and child custody before you become eligible to file for an absolute divorce, you can choose to get a limited divorce. The defined grounds for a limited divorce include excessive vicious conduct, cruelty, separation and desertion.
What Is Absolute Divorce In Rockville, Maryland?
This is a type of divorce which will end your marriage legally, settling all your and your partner's issues. In Rockville, Maryland, you remarry your ex-spouse once you have obtained an absolute divorce. Additional grounds for an absolute divorce include insanity, imprisonment for a crime, adultery and mutual consent.
Remember, in order to be eligible to file for any of the two aforementioned types of divorces in Rockville, Maryland, one of the spouses must be able to prove before the court that at least one of the above listed grounds exists in.
Can You Get A Legal Separation In Rockville, Maryland?
No such thing as legal separation exists in Rockville, Maryland. If you are living away from your spouse with an intent to end your marriage, and if you two do not engage with each other sexually during that time, it can be counted as separation which is a legal ground to file for a divorce.
Would You Need A Lawyer To Get A Divorce?
As we mentioned above, divorces often prove to be complex. If property, finances, alimony needs, retirement assets, debts, or child custody is an issue, you may end up putting a lot of things at stake by not hiring a family law lawyer. If your spouse has hired a lawyer or if you think your case is complicated, do hire a lawyer to represent you. You can contact Maryland Courts self-help center if you are thinking of representing yourself. Your local Family Law self-help center can also help you by connecting you with a free lawyer.